Hip, Hip, Hooray for Annie McRae!
Picture Book Written by Brad Wilcox and Illustrated by Julie Olson
About --Adaptation, Adaptation, Authentic, Happiness, Identity, Optimism, Perception, Perseverance, Persistence, Pride, Proactive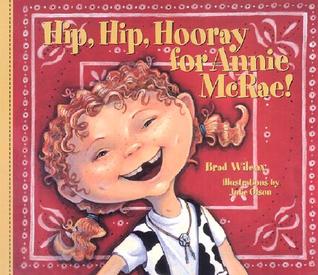 Summary
Annie McRae finds that she does not need to depend on other people to make her day a happy one.
Possible Lessons / Morals to the Story
You can be happy despite what others do
You can be proud of good things you do or good choices you make
Good things happen when we are positive
Discussion Questions
What makes Annie McRae happy?
What happened in the middle of the story?
What was Annie's problem?
How did she fix her problem?
Summarize the story for me
What makes you happy?
What does it mean to be authentic?
How did Annie McRae show that she was authentic?
How will you be authentic this week?
How do you make yourself feel good?
What can you do to help thers be happy?
How You Could Use this Resource
To teach that you can be happy despite what others do
To teach that it is ok to be proud of good things you do